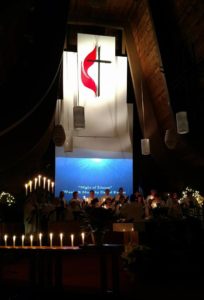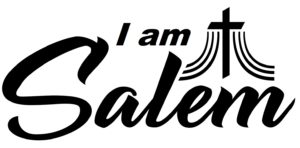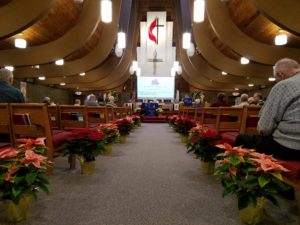 WELCOME TO SALEM!
Sunday Service: 9 am
We are a people of Biblical faith. Our faith is guided by Scripture, tradition, experience and reason. For United Methodists, the Bible is the record of God's people living out God's promise. Join us on Sunday mornings for music, scripture readings and a message on today's topics.
We are located at 541 Hwy 59 in Waukesha, Wisconsin.
HAPPENING THIS MONTH
December 1
: Hanging of the Greens
December 2: Christmas Party hosted by UWM, 4 pm
December 4: Dartball at Salem 7 pm
December 8: Lunch at Pizza Ranch hosted by SALT 11:am
December 9: Food Pantry Sunday
December 9: Children/Teen Christmas Program 9 am
December 11: Dartball – Home Game
at Salem; 7 pm
December 24: Christmas Eve Candlelight Service 7:30 pm
December 30:
Guest Worship Leader and Musician Pastor Tito Cevallos
January 26: Leadership Retreat
February 3:
Chili Cookoff
Connect with us on our social platforms. Stay in tuned with our latest facebook posts.
Give us a call at 262-547-5231.
Send an e-mail to office@salemonthehill.org
Salem is on Instagram! You can follow us at @salemonthehill.
Advent Worship Series: "The Christmas Angels"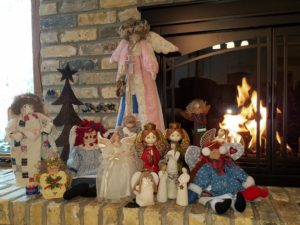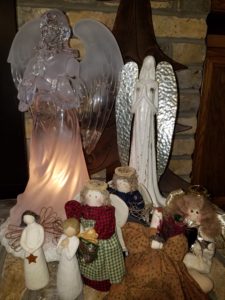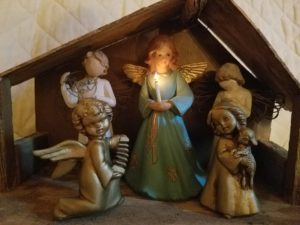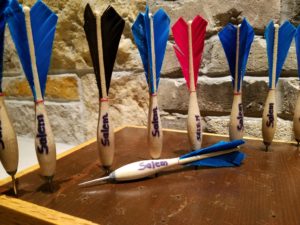 Come join the fun! Dartball season is in full swing. Anyone interested in playing on a church league is encouraged to contact Doug Lindsay for more information. No experience necessary, men and women of all ages are welcome!
Reverend Paola Benecchi, Pastor
Come and worship with us and invite family and friends to come with you!
Advent and Christmas: The Christmas Angels
This Christmas season let us enter in the world of angels, meeting the angels who are part of the story of the birth of Jesus. Let us together discover if angels are part of our lives and our world today.
December 2 First Sunday in Advent (Communion) Advent Candle of HOPE An Angel visits Zechariah – Luke 1:5-24
December 9 Second Sunday in Advent Advent Candle of LOVE Children and Youth Christmas Program 9:00 AM
December 16 Third Sunday in Advent Advent Candle of JOY An Angel is Sent to Mary – Luke 1:26-38
December 23 Fourth Sunday in Advent Advent Candle of PEACE An Angel Appears to Joseph – Matthew 1:18-25
December 24 Christmas Eve – (7:30 PM) Christmas Eve Service with Candlelighting The Christ Candle – The Angels bring Good News to the Shepherds Luke 2:1-20
December 30 First Sunday After Christmas
Join us in January as look into beliefs that some people have regarding faith and God.
I have a friend who….

January 6 …. Believes that you don't need to go to church to worship God.

January 13 …. Believes that human suffering disproves that there is a God.

January 20 …. Believes that Science and Faith are not compatible.

January 27 …. Believes that God is judgmental.

February 3 …. Believes that all religions are the same.
February: Come Dream with Us – Visioning the Future of Salem
Visioning the Future: Up, In, Out February 10 "UP" Developing a transforming relationship with God
February 17 "IN" Inviting into an authentic community with each other
February 24 "OUT" Reaching out in service and mission