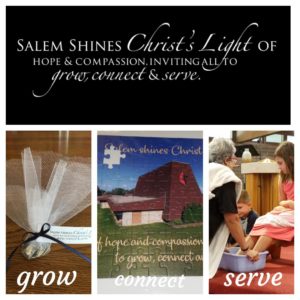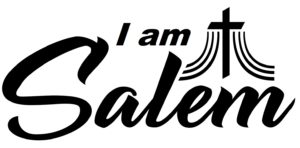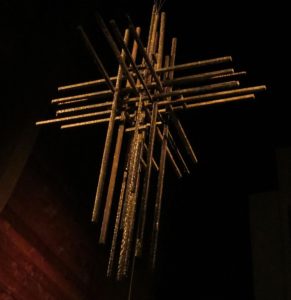 WELCOME TO SALEM!
Sunday Service: please click on the link below for our current worship service.
We are a people of Biblical faith. Our faith is guided by Scripture, tradition, experience and reason. For United Methodists, the Bible is the record of God's people living out God's promise. Join us on Sunday mornings for music, scripture readings and a message on today's topics.
We are located at 541 Hwy 59 in Waukesha, Wisconsin.
HAPPENING THIS MONTH
Regularly scheduled activities below are suspended until further notice:
Wednesday Nights: Handbells 6:30 pm
Choir 7:30 pm
Thursdays: Knitting Ministry 10 am
The Salem United Methodist Church building remains closed to the public until further notice. We continue to provide worship and other services in alternative ways.
We invite you to attend our worship service
online. A link to our current service is below. You can find past sermons by visiting YouTube. We also invite you to visit our facebook page. Please contact the church via e-mail (pastor@salemonthehill.org) with prayer requests.
Please continue to support our ministries by sending your offering to Salem at
541 Hwy 59, Waukesha, WI 53186
We pray that you find something in this service that will speak to you.
May this service connect us in love, care and hope.
Reverend Paola Benecchi, Pastor
Come and worship with us and invite family and friends to come with you!
Spiritual Lessons
from the Pandemic
:
We will reflect on what we've learned so far from the pandemic, as we look at stories of Old Testament characters who lived in times of fear, uncertainty, change and anxiety.

Sunday October 4 – Job, Psalm 55 – It is OK not to be OK.
Job: A story of pain and redemption
Sunday October 11 – Ruth 1, John 15:1-2 Necessary Endings.
Ruth: Letting go of the past is necessary to embrace new blessings

Sunday October 18 – Service of Renewal 10:00 AM Drive in Worship & Picnic. Capital Campaign closes today.
Sunday October 25 – 1 Samuel 23, Psalm 133 – Treasure your community and spiritual friends.
David and Nathan: the power of true friendship in times of anxiety
Sunday November 1 – Genesis 12, Revelations 3:8 – New Open Doors.
Abraham: Courage to embrace new opportunities

Sunday November 8 – Genesis 2:1-3, Matthew 11:28-29 – Rest!
Replenishing mind, body and soul brings peace

Sunday November 15 – Genesis 45 (Proverbs 11:24-25) – Giving brings healing.
Joseph: Generosity bears hope

Sunday November 22 – Give Thanks – Live zoom Service