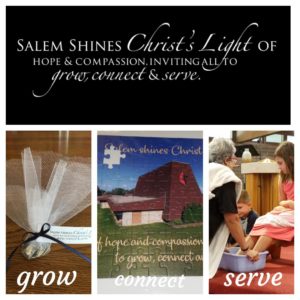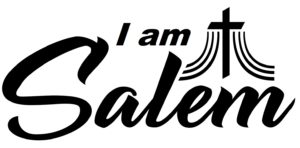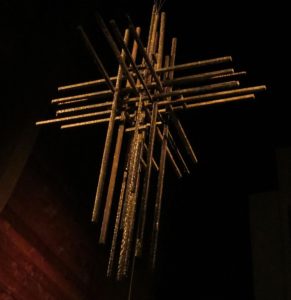 WELCOME TO SALEM!
Sunday Service: please click on the link below for a recorded version of our current worship service.
We are a people of Biblical faith. Our faith is guided by Scripture, tradition, experience and reason. For United Methodists, the Bible is the record of God's people living out God's promise. Join us on Sunday mornings for music, scripture readings and a message on today's topics.
We are located at 541 Hwy 59 in Waukesha, Wisconsin.
HAPPENING THIS MONTH
In-person church services have resumed Sunday mornings at 9:00 am. Masks are kindly encouraged but not required.
September 13: Esther-Rachel UMW Fellowship Circle will meet at1:30 in the Church fellowship hall.
September 19: Sunday School Kick Off
October 26 and November 2: Women in the Middle
October 29: Salem serves Hope Center meal
Tuesday Nights: Dartball 7 pm
Wednesday Nights: Handbells 6:30 pm
Choir 7:30 pm
Thursday Morning: Knitting 10 am
Thursday Nights: Zoom Bible Study 6:30pm. Contact the Church for information to join us!
DARTBALL
Dartball season has begun! Games are Tuesday nights. For more information contact Doug Lindsay.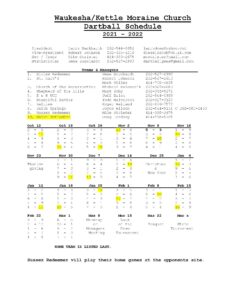 Sunday September 19th Sunday School Kick-Off
Come have fun, bring friends and learn all about Jesus! Sundays 9:15 – 10 am
Theme: We are Fishers of Men!
"Come, follow me," Jesus said, "and I will send you out to fish for people." Matthew 4:19
SUPPORT OUR MINISTRIES
Click here
to see how to donate to Salem United Methodist Church
We are open for live services!
A link to a recording of our current service is below.
You can find past sermons by visiting YouTube. We also invite you to visit our facebook page. Please contact the church via e-mail (pastor@salemonthehill.org) with prayer requests.
If you missed our live service, join us in worship by clicking the link below.
We pray that you find something in this service that will speak to you.
May this service connect us in love, joy and hope.
Reverend Paola Benecchi, Pastor
Come and worship with us and invite family and friends to come with you!
Re-Dedication of the Sanctuary!
September 12 "Rejoice, Remember, Renew"
Join us for a grand celebration of our new building. Bishop Jung will share the message and lead the liturgy of the re-dedication. The
district superintendent will also preside at the worship service. Many special guests! Refreshment and cake to follow.
How Will You Measure Your Life?
God created us so that we live a purposeful and joyful life from beginning to end. Join us this fall as we learn how to make our life count through stories of characters from the first book in the Bible.
September 19 Find your purpose Go, Abraham! Genesis 12:1-3
September 26 Be Open to the New and Surprising A Surprise Visit for Sarah and Abraham Genesis 18:1-15
October 3 (Communion Sunday) Put Your Treasure Where Your Heart Is Noah's new job Genesis 7
October 10 Give Yourself to Others Joseph's new beginning Genesis 45:1-15
October 17 Invest in Your Relationships Jacob's very, very large family Genesis 46:1-7, 28-30
Stewardship Campaign: Planting the Seeds, Reaping the Harvest
Join us for 2 Sundays of lifting up the gifts we receive from God and the gifts we can share for the growth of His Kingdom in our community. We will hear stories of blessings, receive an update about our 2022 budget, and of course celebrate our financial
commitments with cake on October 31!
October 24 Planting the seeds
October 31 (Stewardship Sunday) Reaping the Harvest
November 7 Matt. 5:1-12, 14-16 Remembering those who let God's light shine through them
Have You Filled a Bucket Today?
This year our season of thanksgiving will be inspired by a children' story that tells us we were all born with an invisible bucket. When our bucket is full, we are happy and when it is empty we are sad. God fills our bucket every day with great blessings. People around us fill our bucket also, with their love and generosity. Through this worship series we have the opportunity to learn how to fill other people's buckets by blessing them with our love and generosity.
November 14 Living the blessed life Psalm 112
November 21 The secret of true blessing Deuteronomy 15:10 and Proverbs 11:24-25