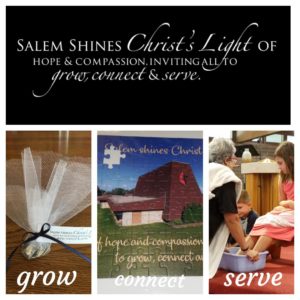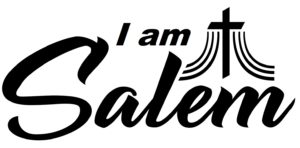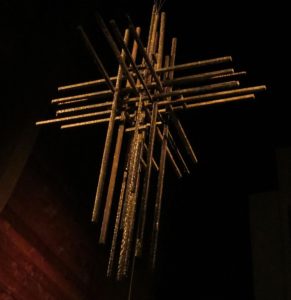 WELCOME TO SALEM!
Sunday Service: please click on the link below for a recorded version of our current worship service.
We are a people of Biblical faith. Our faith is guided by Scripture, tradition, experience and reason. For United Methodists, the Bible is the record of God's people living out God's promise. Join us on Sunday mornings for music, scripture readings and a message on today's topics.
We are located at 541 Hwy 59 in Waukesha, Wisconsin.
HAPPENING THIS MONTH
In-person church services have resumed Sunday mornings at 9:00 am. Masks are kindly encouraged but not required.
November 27 Advent begins
December 3 Hanging of the Greens
December 10 Youth Christmas Sleepover
December 21
Chapel Service at New Perspective 11 am
December 24 4 pm Christmas Eve Candlelight Service
Tuesday Nights: Dartball 7 pm
Wednesday Nights:
6:30 pm Handbells
7:30 pm Choir
Thursdays 10 am Knitting Ministry
Thursday Nights: Zoom Bible Study 6:30pm. Contact the Church for information to join us!
SUPPORT OUR MINISTRIES
Click here
to see how to donate to Salem United Methodist Church
We are open for live services!
A link to a recording of our current service is below.
You can find past sermons by visiting YouTube. We also invite you to visit our facebook page. Please contact the church via e-mail (pastor@salemonthehill.org) with prayer requests.
If you missed our live service, join us in worship by clicking the link below.
We pray that you find something in this service that will speak to you.
May this service connect us in love, joy and hope.
Reverend Paola Benecchi, Pastor
Come and worship with us and invite family and friends to come with you!
Visit our YouTube page for our sermons

The Light is coming into the world! During the season of Advent, we will meet those who have been bearing the Light into the world and we will be inspired by them to become Light-bearers ourselves.
November 27
First Week of Advent –
HOPE
Mary – Luke 1:26-38
December 4
Second Week of Advent –
PEACE
Joseph – Matthew 1:18-25
December 11
Third Week of Advent –
JOY
Elizabeth – Luke 1:39-45
Toy Drive and Visit from Santa
December 18
Fourth Week of Advent –
LOVE
John the Baptist – Luke 3:4b – 14
Saturday, December 24 – 4PM
Christmas Eve Candle Lighting Service
LIGHT of LIGHT
The Light has come into the world!
Service of Covenant Renewal
This service reminds us of our commitment to be witnesses to Jesus Christ in the world by the way we live and love every day in the new year
Sunday January 1 – Not just a new year, a new year with God!
Hospitality is the very heart of Christianity. Let's learn together how to go beyond being friendly.
January 8 Be Hospitable to Each Other Ephesians 4:2-6; 11-13; 15-16; 31-32
January 15 Open Hearts, Open Minds, Open Doors Hebrews 13:2
January 22 Welcoming & Serving our Local & Global Community Matthew 25:34-40
Lessons from the Life of David
Spiritual Lessons from the Life of David.
Join us January 29, February 5 & 12 as we learn Spiritual Lessons from David.