The curriculum for this year is…
Sharefaith Kids!
We are really enjoying our curriculum, Sharefaith Kids! It is so kid friendly, and contains Bible Stories, videos, and Bible activities that helps our children grow spiritually. Please think about your friends, neighbors, relatives, co-workers…and invite them to bring their kids to Sunday School at Salem! Our teacher will be Bill Pardoe.
Sunday, January 6: Worship & experience Holy Communion with your families
Saturday, January 13: Children: The Rich Man and Lazarus
Teens: Real Conversations, KIVA report, set paint day
Confirmation at 10:30 am
Sunday, January 20: Jesus Anointed by a Sinful Woman
Sunday, January 28: Children: The Road to Emmaus
Teens: Real Conversations, KIVA
Saturday, February 2 10:30 AM – 2:00 PM
Work on Youth Room – painting, etc. Lunch provided.
Sunday, February 3 Communion Sunday, no class
Sunday, February 10 Philip and the Ethiopian
Sunday, February 17 Children: Armor of God
Teens: Real Conversations, KIVA
Confirmation at Pastor Paola's at 10:30 AM
Sunday, February 24 Children: Jacob's Ladder
Teens: Real Conversations, KIVA
Sunday, March 3rd No Class. Communion Sunday
Sunday, March 1oth 9:15 AM Children: Joshua and the Sun
No Teen Class
Sunday, March 17th 9:15 AM Children: Joshua Warns David
Teen Class 11:30 AM
Confirmation Class visits Hindu Temple
Sunday, March 24th 9:15 AM Children: The Pool of Bethesda
Teen Class
Sunday, March 24th 9:15 AM Children: Young Jesus
Sunday, April 7th No Classes. Communion Sunday
Sunday, April 14th 9:15 AM Children: Jonathan Warns David;
Teen Class
Sunday, April 21st Easter Sunday: No Classes
Sunday, April 28th 9:15 AM Children: Joshua and the Jordan River;
Teen Class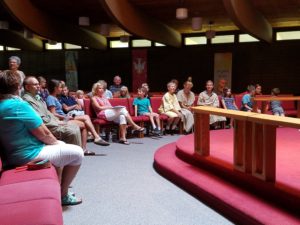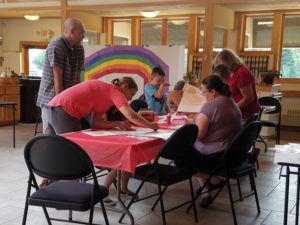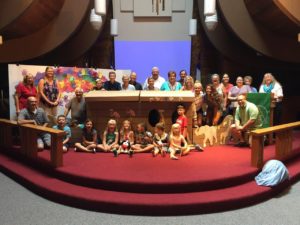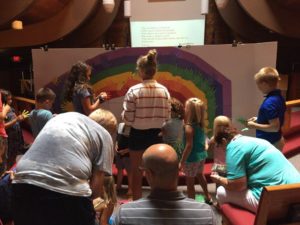 Christmas Program 2017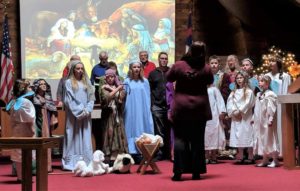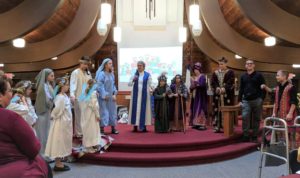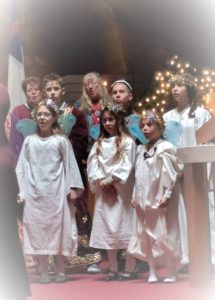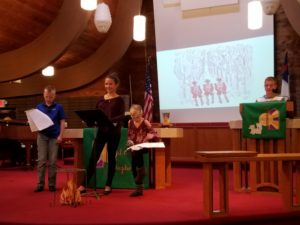 The Miracle of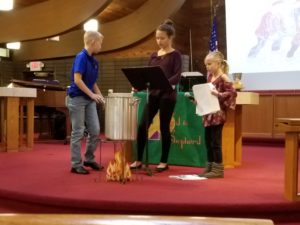 Stone Soup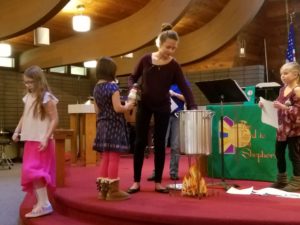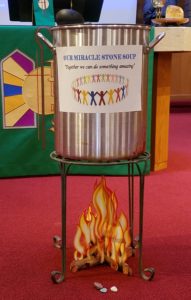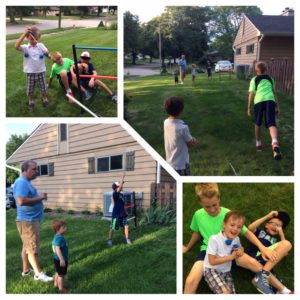 Church School Picnic 2017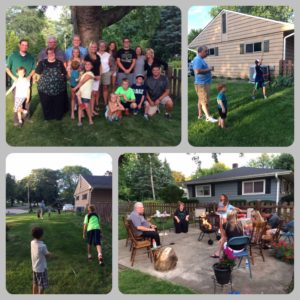 Church School Picnic 2017