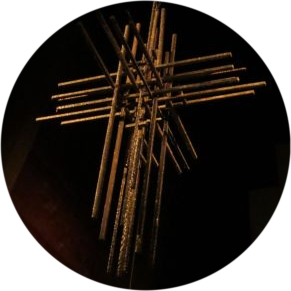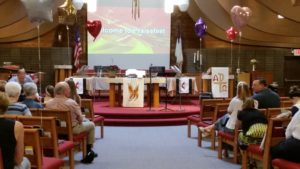 WELCOME TO SALEM!
Sunday Service: 9 am
We are a people of Biblical Faith. Our faith is guided by Scripture, tradition, experience and reason. For United Methodists, the Bible is the record of God's people living out God's promise. Join us on Sunday mornings for music, scripture readings and a message on today's topics.
We are located at 541 Hwy 59, Waukesha, Wisconsin
HAPPENING THIS MONTH



Outdoor Praise Worship: Saturday September 30; 6 pm
Join us as we praise God with worship OUTSIDE with special guest Rich Rubietta. Rich is a singer/songwriter and worship leader from Park Ridge, Illinois. The outdoor praise service will start at 6 pm, and will be followed by a chili supper
Worship with Guest Musician Rich Rubietta: Sunday October 1 (Holy Communion). Rich will be with us as well on Sunday morning to lead our worship experience. Following worship and a simple brunch, Rich will lead an All-Church Retreat for our church council.
Food Pantry Sunday: October 8
Men's Breakfast: Saturday, October 14; 7:30 am
Book Sale: Sunday October 15
UMW Sunday October 22 with guest speaker Fiona Odum
CONNECT WITH US



Connect with us on our social platforms. Stay in tuned with our latest
Facebook posts
. Give us a call at (262) 547-5231. Send an e-mail to office@salemonthehill.org
Salem UMC Worship Themes
We welcome Reverend Paola Benecchi as our full-time pastor!
Come and worship with us and invite family and friends to come with you!!
October 1 (Holy Communion) Rich Rubietta will lead us in worship.
An excellent opportunity to invite a friend!
October 8 "Ask the Pastor" Pastor Paola will answer questions such as:
Why does God allow suffering? What does heaven look like?
October 15 "Ask the Pastor" Pastor Paola will answer questions along these topics:
Church, Sex, Marriage…Is everyone welcome here?
October 22 UMW Sunday with guest speaker Fiona Odum