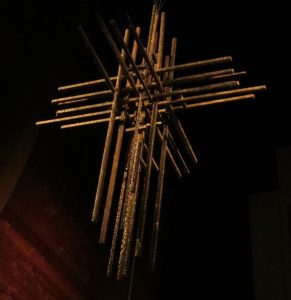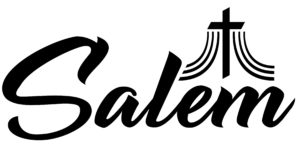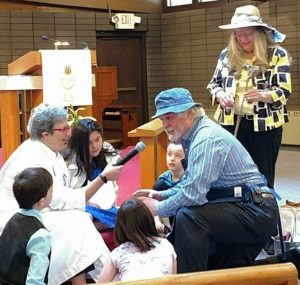 WELCOME TO SALEM!
Sunday Service: 9 am
We are a people of Biblical Faith. Our faith is guided by Scripture, tradition, experience and reason. For United Methodists, the Bible is the record of God's people living out God's promise. Join us on Sunday mornings for music, scripture readings and a message on today's topics.
We are located at 541 Hwy 59, Waukesha, Wisconsin
HAPPENING THIS MONTH



April 1 Easter Sunday
Join us to celebrate with worship at 9 am, with an Easter egg hunt and brunch to follow!
April 4, 11, 18 and 25 Women in the Middle
April 8:
Food Pantry Sunday
April 8: 10:15 am Church Conference(vote)
April 14: Men's Breakfast: 7:30 am
April 15: Native American Ministries Sunday
April 22: Haiti presentation
CONNECT WITH US



Connect with us on our social platforms. Stay in tuned with our latest
Facebook posts
. Give us a call at (262) 547-5231. Send an e-mail to office@salemonthehill.org
Salem UMC Worship Themes
We welcome Reverend Paola Benecchi as our pastor!
Come and worship with us and invite family and friends to come with you!!
Christ welcomes us as we are and he challenges us to open our doors, our hearts, and our minds to experience the blessing of hospitality.
April 8: Hospitality 101 Luke 14:1-14
April 15: Unexpected Guests Luke 14:15-24
Creation: Gift & Responsibility
As Christians, our concern for the earth is not blocked by our faith; it is actually triggered by our faith. Care for the earth is a way to give glory to God, Our Creator.
April 22 Earth Day In the Beginning God Created Genesis 1:1-25
April 29 Be Fruitful and Increase in Number; Fill the Earth and Take Charge Genesis 1:26-31
May 6
Farming the Garden of Eden
Lay Speaker, Kermit Bohning Genesis 2:8-17
May 13 Mother's Day PRAISEFEST
We pray to God the Father and strive to follow Jesus. But when it comes to the Holy Spirit, things get a little fuzzy. Join us this Pentecost and Trinity Sunday as we unveil who the Holy Spirit is and how The Holy Spirit can transform our lives.
May 20 Pentecost Full Potential of a Spirit-Filled Life Acts 1:2-21
May 27 Trinity Sunday/Memorial Sunday Total Freedom in the Spirit Romans 8:12-17