At Salem United Methodist Church, everyone is welcome.
We believe everyone is a beloved child of God.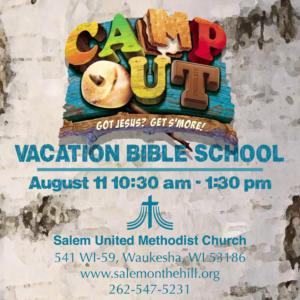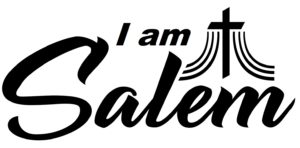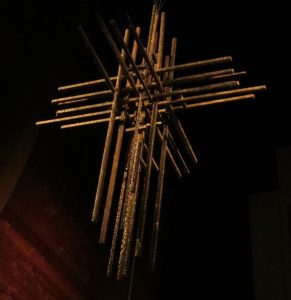 WELCOME TO SALEM!
Sunday Service: 9 am
We are a people of Biblical faith. Our faith is guided by Scripture, tradition, experience and reason. For United Methodists, the Bible is the record of God's people living out God's promise. Join us on Sunday mornings for music, scripture readings and a message on today's topics.
We are located at 541 Hwy 59 in Waukesha, Wisconsin.
HAPPENING THIS MONTH
June 1: A morning at the Mitchell Park Domes! 9:15 a.m.
June 2: Volunteer Thank You Sundae,
and Recognition of our graduates
June 8: Men's Fellowship Group breakfast at Perkins
June 9: Food Pantry Sunday
June 14-16: Wisconsin Annual Conference
in Green Bay
June 27: Women in the Middle Cook-Out
June 30: Summer Gathering at the Manns
July 11: Summer Gathering at the Wojciks
July 13: Men's Fellowship group breakfast at Perkins
July 14: Food Pantry Sunday
July 30: Esther-Rachel Circle Lunch at the Chancery
August 2: Summer Gathering at the Bohnings
August 11: Family Vacation Bible School
One day only, from 10:30-1:30
Connect with us on our social platforms. Stay in tuned with our latest facebook posts.
Give us a call at 262-547-5231.
Send an e-mail to office@salemonthehill.org
Salem is on Instagram! You can follow us at @salemonthehill.
Vacation Bible School 2019
Camp Out
Got Jesus? Get S'more!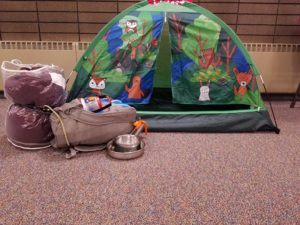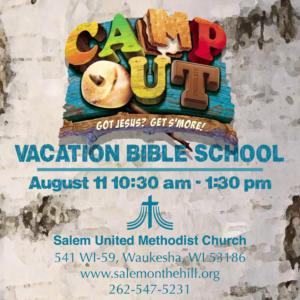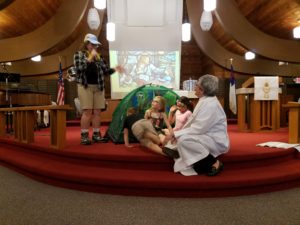 August 11, 2019: Camp Out Vacation Bible School
One day only, Sunday August 11 from 10:30 a.m. to 1:30 p.m.
Vacation Bible School has something for everyone, for all ages from 2 to 99! Camp Out Vacation Bible School will take place at Salem following worship on Sunday August 11. Registration is $5 per family. Need a registration form? Click here 2019 VBS Registration Form
Reverend Paola Benecchi, Pastor
Come and worship with us and invite family and friends to come with you!
A parent of a special needs child describes the arrival of her baby like preparing for a wonderful trip to Italy and landing instead in Holland. The loss and let down is painful, but then she discovers that there is much beauty in Holland! Life more often than not doesn't go as we planned. We face painful events and losses that change our life, our hopes, and our dreams forever. How do we deal with these unwanted changes? How does our faith help us to find joy again?
Welcome to Holland
Each Sunday we will hear a story from someone whose life has been changed by a major loss.
June 23 Stuff Happens Verses from Job
June 30 Loss Happens Verses from Job
July 7 (Communion) Healing Happens Jeremiah 30:17
July 14 Hope Happens Jeremiah 29:11
Salem shines Christ's light
Join us during the month of August as we receive Salem's new mission statement. Every Sunday we will have a small gift for everyone in worship to remind us of a portion of our mission. Don't miss it!!
August 4 (Communion) Matthew 5:13-16 Salem shines Christ's light of hope and compassion…Inviting all to…….
Grow August 11 John 15:1-4
Connect August 19 John 15:5-8
Serve August 25 John 13:1-17