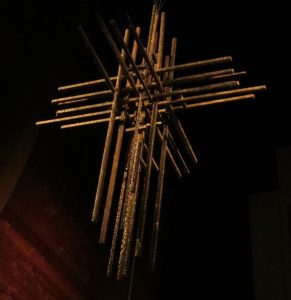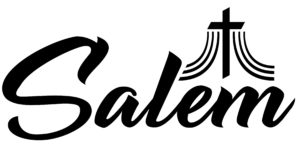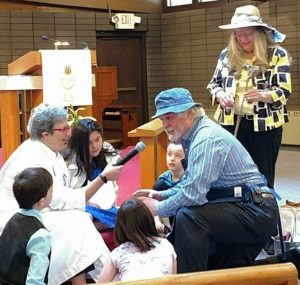 WELCOME TO SALEM!
Sunday Service: 9 am
We are a people of Biblical Faith. Our faith is guided by Scripture, tradition, experience and reason. For United Methodists, the Bible is the record of God's people living out God's promise. Join us on Sunday mornings for music, scripture readings and a message on today's topics.
We are located at 541 Hwy 59, Waukesha, Wisconsin
HAPPENING THIS MONTH



July 1: "Celebrate Freedom" Informal service in the narthex
July 8: Food Pantry Sunday
July 14:
Men's Breakfast 7:30 am
July 15: Welcome reception for
New District Superintendent
3-5 pm at 1st UMC in West Allis
July 18: Summer Gathering at the Wojciks
August 8: Summer Gathering at the
Buxengards
August 11: Men's Breakfast; 7:30 am
August 12: Food Pantry Sunday
August 12: Family Vacation Bible School 4-7 pm. "All Aboard: The Incredible Story of Noah"
CONNECT WITH US



Connect with us on our social platforms. Stay in tuned with our latest
Facebook posts
. Give us a call at (262) 547-5231. Send an e-mail to office@salemonthehill.org
Salem is on Instagram! You can follow us at @salemonthehill.
Family Vacation Bible School is coming in August!
Mark your calendar for a 3-hour Family Vacation Bible School! Included will be lunch, music/songs, story-telling, crafts, and a short closing worship. Teenagers will have their own group for some activities. Please complete the registration form below and return it to the Church office.
Salem is looking for a new Music Director!
If you know anyone who may be interested, please share the notice below and have them contact Cory Buxengard for more information
Salem UMC Worship Themes
Reverend Paola Benecchi, Pastor
Come and worship with us and invite family and friends to come with you!!
Join us for a special informal service to celebrate July 4th. The worship will be for all CHILDREN OF GOD, from 1 to 100 years old! Make sure to invite family and friends. We will worship around the tables in the narthex. We will have a craft, enjoy some snacks, do some singing, and listen to a brief pastoral message in celebration of our Nation's Independence. Come celebrate freedom!
July 1 – Celebrate Freedom. A family friendly service around tables
Be inspired by the stories of Old Testament heroes and discover that by God's grace a hero lies in YOU! Join the fun every Sunday during the month of July as we will hear the stories of great heroes of the old Testament who were called to carry on God's plan.

July 8 Communion Moses – God choses us to become His messengers – Exodus 3
July 15 Isaiah – God sends angels to call us to take on new challenges – Isaiah 6:1-8
July 22 Jonah – God transforms our heart so we can become agents of his grace (Jonah 1 and 4)
July 29 Noah – God stretches our faith so we carry on his plan for salvation – Genesis 6
What's Buzzing? Spiritual Lessons from Honey Bees
It is August, and honey bees are buzzing everywhere! Let's hear from a beekeeper about the amazing life of the honey bees and learn through the scriptures the profound lessons that the bees can teach us about God, ourselves, and our communities.
August 5 Communion The Beekeeper and His Bees 1 John 3:1; 4:9-11
August 12 Beeing an Active Participant in the Difficult Balance of Creation Romans 8:22-30
August 19 The Beehive: Working Together Produces Amazing Golden Honey 1 Corinthians 12:1-11
August 26 Humble Bee: Dealing with Changes, Conflicts, and Envy Galatians 5:16-26
EGYPT: The Pharaoh, the Hebrew Slaves, and a Reluctant Leader
Inspired by her recent trip to Egypt, Pastor Paola will take us to the land of the powerful pharaohs where a group of powerless slaves led by a hesitant man finds freedom and changes the course of history.
September 2 Communion A Fearful Pharaoh and Four Courageous Women Exodus 1
September 9 A Child and the Nile River – Exodus 2
September 16 Powerful Signs & a Reluctant Leader – Exodus 3-4 September 23 Face to Face with Pharaoh – Exodus 7:1–13
September 30 Threat, Fear, and Liberation – Exodus 14