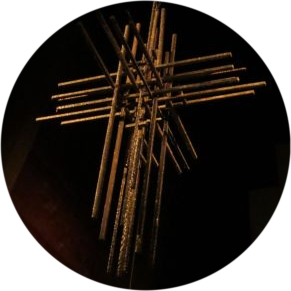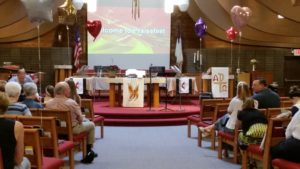 WELCOME TO SALEM!
Sunday Service: 9 am
We are a people of Biblical Faith. Our faith is guided by Scripture, tradition, experience and reason. For United Methodists, the Bible is the record of God's people living out God's promise. Join us on Sunday mornings for music, scripture readings and a message on today's topics.
We are located at 541 Hwy 59, Waukesha, Wisconsin
HAPPENING THIS MONTH



Men's Breakfast: Saturday, November 11; 7:30 am
Miracle Sunday: November 12. Together we can do something amazing! We can feel the excitement building. On this special day we'll be presenting our 2018 pledges and capital campaign donations. The first goal of our capital campaign is to retire the mortgage from the narthex construction and sanctuary remodeling. Let's Burn the Mortgage! After worship we hope everyone will take part in our stone soup lunch celebration hosted by our Stewardship Team.
Food Pantry Sunday: November 12
Young Adults Italian Dinner:
Nov. 19, 4 pm at Pastor Paola's
Thanksgiving Eve Service at El Buen Samaritano, November 22, 7 pm
Adult Advent Class Begins Nov. 26
Breakfast with Santa Saturday, Dec. 2 10 am to noon
First Sunday of Advent December 3
Annual Christmas Party hosted by UMW December 3; 4-6 pm
CONNECT WITH US



Connect with us on our social platforms. Stay in tuned with our latest
Facebook posts
. Give us a call at (262) 547-5231. Send an e-mail to office@salemonthehill.org
Salem UMC Worship Themes
We welcome Reverend Paola Benecchi as our pastor!
Come and worship with us and invite family and friends to come with you!!
Th

e Miracle of Stone Soup.
Join us in worship as we reach toward our Miracle Sunday, growing in faithfulness and discipleship:
October 29 The Mighty Penny: The Widow's Offering, Mark 12:41-44
November 5 The Loss of Hoarding: The Rich Young Man, Mark 10:17-27
November 12 Miracle Sunday The liberating joy of giving: Zacchaeus, Luke 19:1-9
In this season of Thanksgiving, discover your blessings and pass them on.
November 19 Become a Blessing. Genesis 12:1-6, Psalm 113
November 26 Stop and Remember. Genesis 12:7-8, Psalm 100