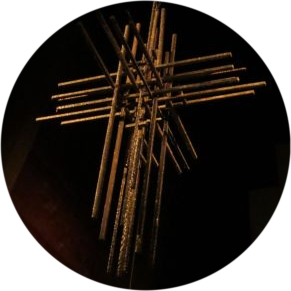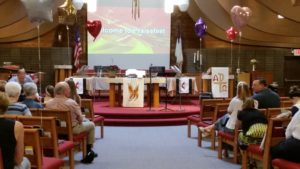 WELCOME TO SALEM
Sunday Service: 9am.
We are a people of Biblical Faith. Our faith is guided by Scripture, tradition, experience and reason. For United Methodists, the Bible is the record of God's people living out God's promise. Join us on Sunday mornings for music, scripture readings and a message on today's topics.
HAPPENING THIS MONTH



Pastor Paola's first Sunday at Salem:
Sunday July 23
Get to know Pastor Paola at the Stuempfig's: July 26
Sunday School Picnic: July 31 6-9 pm
Get to know Pastor Paola at the Bohning's: August 2; 7 pm
Blue Jean Sunday: Sunday August 6
Men's Breakfast: Saturday, August 12; 7:30 am
Get to know Pastor Paola hosted by Bill & Mary Watt at Salem: August 12; 10 am
Food Pantry Sunday: Sunday August 13
Get to know Pastor Paola hosted by Bill & JoAnn Hauenstine at Salem: August 24; 2 pm
Outdoor Praise Worship: Saturday September 30; 6 pm
CONNECT WITH US



Connect with us on our social platforms. Stay in tuned with our latest
Facebook posts
. Give us a call at (262) 547-5231. Send an e-mail to office@salemonthehill.org
New full-time pastor begins July 23, 2017:
Reverend Paola Benecchi will become our full-time pastor in July! She will be in the pulpit beginning on July 23, 2017. Pastor Paola wanted to share with us the plans she has for Salem's Worship Themes during her first few weeks!
Salem UMC Worship Themes
July/August 2017
When I think about Love, I think about a Table. Our lives are getting too busy to find time to sit around the table with family and friends. Join us as we discover how the table is a powerful symbol in the Bible and how the table can help form and maintain relationships and community.
July 23
The table God prepares for us
Psalm 23
July 30
Who's coming for dinner?
Genesis 18:1-10
(Holy Communion)
Share a table, share a life
Luke 22:7-20
At the table with Jesus
Luke 5:27-32
Life God's Way:
Jesus has much to say about God, the human heart, the future, life, anger, love, and everything that matters. We will be digging into the wisdom and truth hidden in his parables to help us overcome what keeps us from being the people God designs us to be.
August 20
Overcoming growth barriers
Matthew 13:1-23
August 27
Overcoming resentment
Matthew 20:1-16
September 3
(Holy Communion)
Overcoming pride
Luke 15:11-24