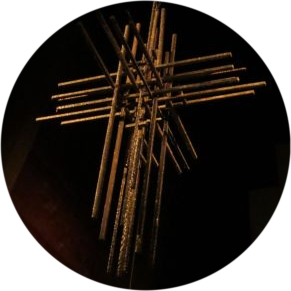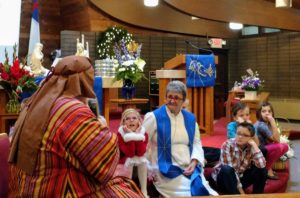 WELCOME TO SALEM!
Sunday Service: 9 am
We are a people of Biblical Faith. Our faith is guided by Scripture, tradition, experience and reason. For United Methodists, the Bible is the record of God's people living out God's promise. Join us on Sunday mornings for music, scripture readings and a message on today's topics.
We are located at 541 Hwy 59, Waukesha, Wisconsin
HAPPENING THIS MONTH



Lenten Bible Study: Final Words From the Cross Sundays at 10:30
Men's Breakfast: Saturday, March 10; 7:30 am
Food Pantry Sunday: March 11
HOLY WEEK:
March 29 Maundy Thursday at Salem 6:30 pm Celebration of the Passover Meal, Jesus' last meal, and Holy Communion. A light soup dinner will be served in the fellowship hall.
March 30 Good Friday 7:00 pm Tenebrae Service Reflective worship with music and the readings of Jesus' last hours
April 1 Easter Sunday Join us to celebrate with worship at 9 am, with an Easter egg hunt and brunch to follow!
CONNECT WITH US



Connect with us on our social platforms. Stay in tuned with our latest
Facebook posts
. Give us a call at (262) 547-5231. Send an e-mail to office@salemonthehill.org
Salem UMC Worship Themes
We welcome Reverend Paola Benecchi as our pastor!
Come and worship with us and invite family and friends to come with you!!
Lent begins February 18
Lent worship series: "We were There. We Walked with Jesus"
Renew your heart during Lent and walk with the men and women who witnessed the passion of Jesus:
February 18: Costly Love: Mary Magdalene
February 25: Destructive Disillusion: Judah
March 4: Overpowering Fear: Peter
March 11: In Search of the Truth: Pilate
March 25: From Darkness to Light: Nicodemus
April 1 EASTER SUNDAY!
Upcoming worship series: I Am Glad You Are Here
Christ welcomes us as we are and he challenges us to open our doors, our hearts, and our minds to experience the blessing of hospitality.
April 8: Hospitality 101
April 15: Unexpected Guests