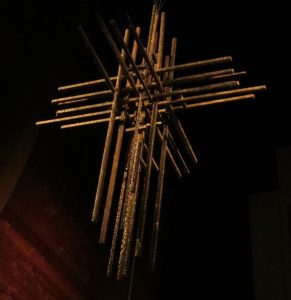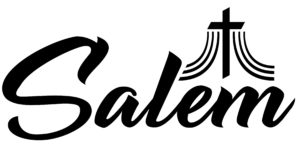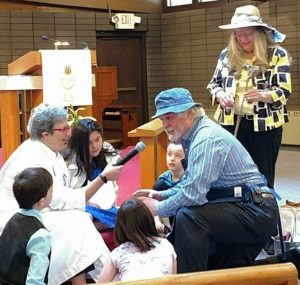 WELCOME TO SALEM!
Sunday Service: 9 am
We are a people of Biblical Faith. Our faith is guided by Scripture, tradition, experience and reason. For United Methodists, the Bible is the record of God's people living out God's promise. Join us on Sunday mornings for music, scripture readings and a message on today's topics.
We are located at 541 Hwy 59, Waukesha, Wisconsin
HAPPENING THIS MONTH
September 30: Special Musical Guests:
October 6: Blessing of the Animals; 10 am
October 13:
Men's Breakfast 7:30 am
October 14: Food Pantry Sunday
October 16: First Dartball Game at E&R UCC
October 25: Women in the Middle
November 4: Annual Charge Conference, 6 pm
CONNECT WITH US
Connect with us on our social platforms. Stay in tuned with our latest
Facebook posts
. Give us a call at (262) 547-5231. Send an e-mail to office@salemonthehill.org
Salem is on Instagram! You can follow us at @salemonthehill.
Thank you to all of our volunteers who made Vacation Bible School a success!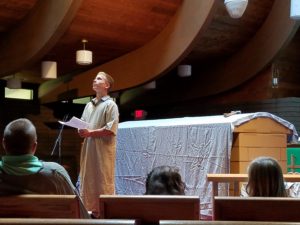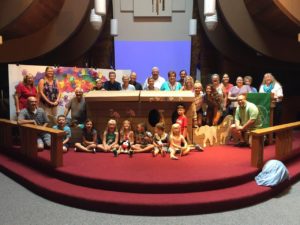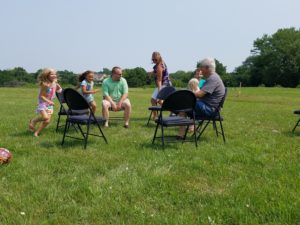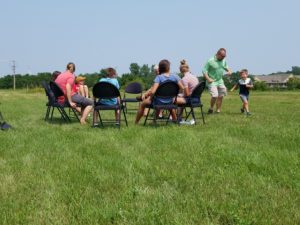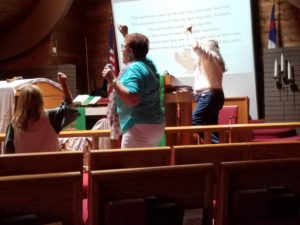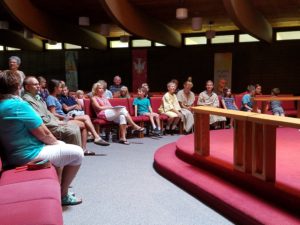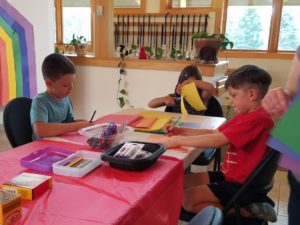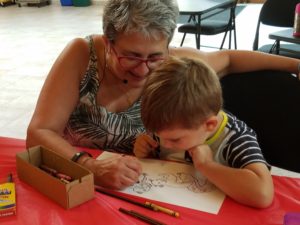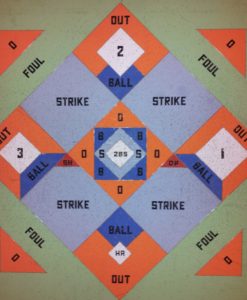 First Dartball Game
Come join in the fun! The first Dartball Game will be held October 16 at E&R UCC. Anyone interested in playing on a church league this fall is encouraged to contact Doug LIndsay for more information. No experience necessary, women and men of all ages needed.
Salem UMC Worship Themes
Reverend Paola Benecchi, Pastor
Come and worship with us and invite family and friends to come with you!!
When you throw a stone into a pond, the stone will create ripples that reach to the shore all the way around. Jesus calls us to receive his love and to extend it to other people, creating a ripple effect that will keep going beyond our reach. Join us in October as we learn from Jesus how to become a ripple maker!
October 7 – Communion UMW Sunday/Worldwide Communion Sunday You are here to be light, bringing out the Godcolors in the world. Matt. 5:14-16
October 13 Let your enemy bring out the best in you, not the worst. –Matthew 5:38-48
October 20 – Ask for yourself what you want people to do for you, then grab the initiative and do it for them. – Matthew 7:1-5, 12
Things are happening at Salem – our future is exciting! As we enter into the month of October, I am inviting each of you to reflect in what ways Salem brings joy to your heart.
Salem Stewardship Campaign 2019
October 28 SERVING
November 4 BELONGING
November 11 GIVING Celebration Sunday followed by Lunch