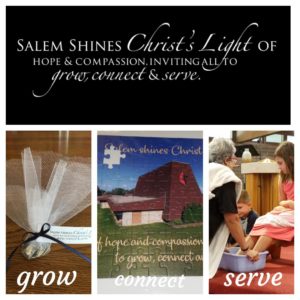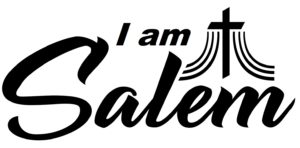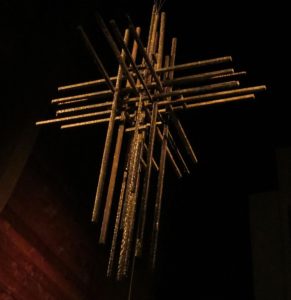 WELCOME TO SALEM!
Sunday Service: please click on the link below for our current worship service.
We are a people of Biblical faith. Our faith is guided by Scripture, tradition, experience and reason. For United Methodists, the Bible is the record of God's people living out God's promise. Join us on Sunday mornings for music, scripture readings and a message on today's topics.
We are located at 541 Hwy 59 in Waukesha, Wisconsin.
HAPPENING THIS MONTH
Regularly scheduled activities below are suspended until further notice:
Wednesday Nights: Handbells 6:30 pm
Choir 7:30 pm
Thursdays: Knitting Ministry 10 am
The Salem United Methodist Church building remains closed to the public through at least June 15, or until further notice. We continue to provide worship and other services in alternative ways.
We invite you to attend our worship service
online. A link to our current service is below. You can find past sermons by visiting YouTube. We also invite you to visit our facebook page. Please contact the church via e-mail (pastor@salemonthehill.org) with prayer requests.
Please continue to support our ministries by sending your offering to Salem at
541 Hwy 59, Waukesha, WI 53186
May this service connect us in love, care and hope.
We encourage you to support our outreach opportunities:
Food Pantry of Waukesha County. Salem volunteers help distribute the food on the second Monday of the month. Contact the Church office for more information if you would like to assist. We also collect food and monetary donations.
Wisconsin UMC Ingathering Hygiene Kits. The Wisconsin United Methodist Conference distributes personal hygiene kits to help supply hospital overflow locations, homeless and domestic abuse shelters. We are collecting monetary donations through June 1 to support this program.
Milwaukee Rescue Mission
. This faith-based organization provides shelter for the homeless, a home called Joy House for women and children and a school, Cross Trainers Academy where bags of food are distributed. We are running a food drive until June 1. Food items can be brought to the church in a bag marked "Milwaukee Rescue Mission." Food items needed include: Canned Fruit & Vegetables, Canned Soup, Ravioli, Stew, Mac & Cheese, Peanut Butter, Jelly, Cereal and Breakfast Bars.
Reverend Paola Benecchi, Pastor
Come and worship with us and invite family and friends to come with you!
Life Together: Could the loneliness of the pandemic create a revival of authentic community?
Jesus created a new kind of community never seen before: a community of joy, healing, service and generosity. Today in the midst of social distancing, we are called to break isolation and to grow as a community across differences and separations.
May 31 (Pentecost) Be Welcoming Acts 2:1-21
June 7 (Communion) Grow Generosity Acts 2:43-47
June 14 Bring Healing Acts 3:1-10