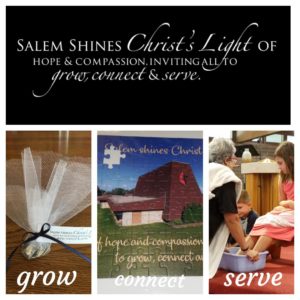 WELCOME TO SALEM!
Sunday Service: please click on the link below for a recorded version of our current worship service.
We are a people of Biblical faith. Our faith is guided by Scripture, tradition, experience and reason. For United Methodists, the Bible is the record of God's people living out God's promise. Join us on Sunday mornings for music, scripture readings and a message on today's topics.
We are located at 541 Hwy 59 in Waukesha, Wisconsin.
Church office hours are:
Tuesday, Wednesday and Thursday
9 am to 1 pm
Weekly Church Service on Sunday at 9 am
We are open for live services!
A link to a recording of our current service is below.
You can find past sermons by visiting YouTube. We also invite you to visit our facebook page. Please contact the church via e-mail (pastor@salemonthehill.org) with prayer requests.
If you missed our live service, join us in worship by clicking the link below.
We pray that you find something in this service that will speak to you.
May this service connect us in love, joy and hope.
Reverend Paola Benecchi, Pastor
Come and worship with us and invite family and friends to come with you!
Visit our YouTube page for our sermons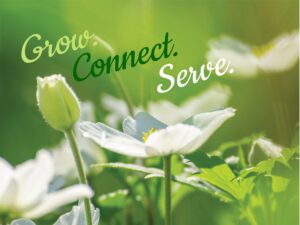 Contact the Church for more information on VBS
Connect with us on our social platforms. Stay in tuned with our latest facebook posts.
Visit our YouTube page for past sermons
Give us a call at 262-547-5231.