Our 6th Annual Fundraiser for Haiti is here!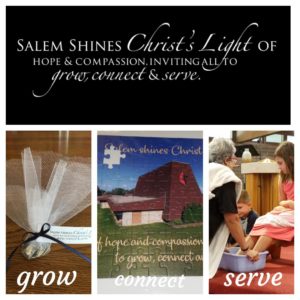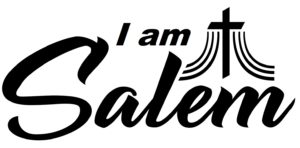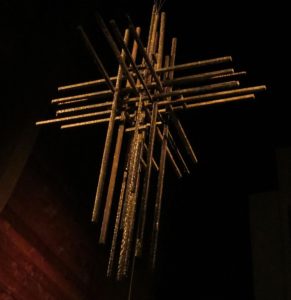 WELCOME TO SALEM!
Sunday Service: please click on the link below for a recorded version of our current worship service.
We are a people of Biblical faith. Our faith is guided by Scripture, tradition, experience and reason. For United Methodists, the Bible is the record of God's people living out God's promise. Join us on Sunday mornings for music, scripture readings and a message on today's topics.
We are located at 541 Hwy 59 in Waukesha, Wisconsin.
HAPPENING THIS MONTH
In-person church services have resumed Sunday mornings at 9:00 am. Masks are kindly encouraged but not required.
February 5 Bake off Fundraiser for Haiti
Sunday's service will include an interview with the program director. Three mystery chefs will participate in a cookie bake-off after the service.
February 8 Culvers Fundraiser for Italy mission trip 5pm – 8 pm
February 15 Chapel service at New Perspective
February 22 Ash Wednesday
6:30 pm Worship
Tuesday Nights: Dartball 7 pm
Wednesday Nights:
6:30 pm Handbells
7:30 pm Choir
Thursdays 10 am Knitting Ministry
Thursday Nights: Zoom Bible Study 6:30pm. Contact the Church for information to join us!
SUPPORT OUR MINISTRIES
Click here
to see how to donate to Salem United Methodist Church
We are open for live services!
A link to a recording of our current service is below.
You can find past sermons by visiting YouTube. We also invite you to visit our facebook page. Please contact the church via e-mail (pastor@salemonthehill.org) with prayer requests.
If you missed our live service, join us in worship by clicking the link below.
We pray that you find something in this service that will speak to you.
May this service connect us in love, joy and hope.
Reverend Paola Benecchi, Pastor
Come and worship with us and invite family and friends to come with you!
Visit our YouTube page for our sermons
Service of Covenant Renewal
This service reminds us of our commitment to be witnesses to Jesus Christ in the world by the way we live and love every day in the new year
Sunday January 1 – Not just a new year, a new year with God!
Hospitality is the very heart of Christianity. Let's learn together how to go beyond being friendly.
January 8 Be Hospitable to Each Other Ephesians 4:2-6; 11-13; 15-16; 31-32
Lessons from the Life of David
January 29 God is Bigger than Your Fears The Story of David and Goliath 1 Samuel 17
February 5 Worship Dedicated to Our 6th Annual Haiti Fundraiser
February 12 Trusting God in the Midst of Transitions and Transformations 1 Samuel 16:1-13, Psalm 23
February 19 Finding God in your Lowest Points 2 Samuel 12:1-15, Psalm 5
GOOD GRIEF!!! The Season of Lent
Very truly I tell you, unless a kernel of wheat falls to the ground and dies, it remains only a single seed. But if it dies, it produces many seeds. John 12:24
We all suffer tremendous losses during our life. Can the pain of grief become a gift of new life overtime? Let us walk with Jesus this Lent through the book of John as we discover how God brings new life out of loss and grief. Every week we will start the message
time with a personal short story of someone who experienced different kinds of loss and grief in their lives.
February 26 First week of Lent "Unless you are born again, you cannot see the kingdom" The Loss of the Person We Used to Be – John 3:1-9
March 5th Second week of Lent – Communion "If you drink my water you will not be thirsty again" Stuck in Loss and Pain – John 4:1-15
March 12th Third week of Lent "I am the light of the world. Whoever follows me will never walk in darkness, but will have the light of life." The Loss of our Health & Autonomy – John 9:1-12
March 19th Fourth week of Lent "Jesus wept" The Loss of a Loved One – John 11:14-15; 32-44
March 26th Fifth week of Lent "You will weep and mourn, but your pain will turn into joy" The Loss of Hopes and Dreams – John 14:1;16:16-24
April 2nd Palm Sunday – Communion "My God, my God, why have you forsaken me?" The Loss of a Vital Relationship – Matthew 27:45-46
April 7th Good Friday 7PM Way of the Cross
April 9th Easter Sunday – Communion "Woman why are you weeping?" New Life Raised from Grief – John 20:11-1