At Salem United Methodist Church, everyone is welcome.
We believe everyone is a beloved child of God.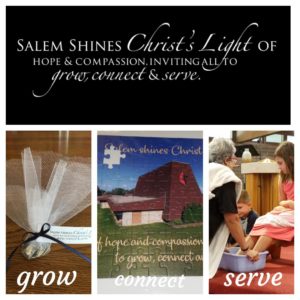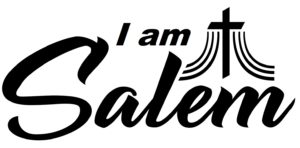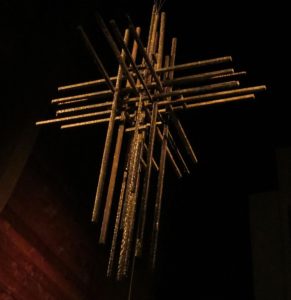 WELCOME TO SALEM!
Sunday Service: 9 am
We are a people of Biblical faith. Our faith is guided by Scripture, tradition, experience and reason. For United Methodists, the Bible is the record of God's people living out God's promise. Join us on Sunday mornings for music, scripture readings and a message on today's topics.
We are located at 541 Hwy 59 in Waukesha, Wisconsin.
HAPPENING THIS MONTH
January 7: Dartball
January 10: Women in the Middle holiday party
January 11: Men's Breakfast at Perkins
January 12: Food Pantry Sunday
January 12: Informational Meeting on Italy Mission opportunity
January 14: Dartball at Salem
January 21: Dartball
January 28: Dartball at Salem
February 9: Haiti fundraiser: Savory Egg Dish Cookoff
Wednesday Nights: Handbells 6:30 pm
Choir 7:30 pm
Thursdays: Bible Study 7:30 am
Knitting Ministry 10 am
Connect with us on our social platforms. Stay in tuned with our latest facebook posts.
Give us a call at 262-547-5231.
Send an e-mail to office@salemonthehill.org
Salem is on Instagram! You can follow us at @salemonthehill.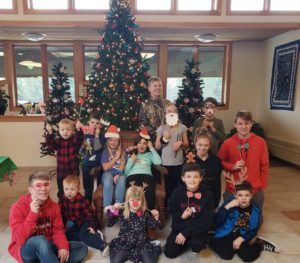 Thanks to the children and youth for "The Gift We Give" program
Dartball season is back in full swing! Games are played Tuesday nights at local churches. Contact Doug Lindsay for more information.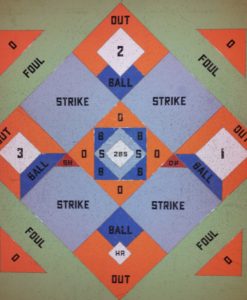 Reverend Paola Benecchi, Pastor
Come and worship with us and invite family and friends to come with you!
Winter Worship Series January/February 202
Our mouths were filled with laughter, our tongues with songs of joy. The Lord has done great things for us, and we are filled with joy! (Psalm 126) Let's make this New Year a year filled with joy, laughter, love and hope! Let's open our heart to the to the sermon of the mountain where Jesus teaches us the way to joy even in the midst of sorrow.
January 5 (Communion Sunday) Humor – Have a wholehearted belly laughing – Matthew 5:1-4

January 12 Humility – Laugh at the imperfect you – Matthew 5:5-8

January 19 Compassion – Let love transform your life – Matthew 5:43-48

January 26 Gratitude – Open your heart to gifts – Matthew 6:9-11
February 2 (Communion Sunday) Forgiveness – Free yourself from the past – Matthew 6:12; 14-15

February 9 Generosity – In giving we receive – Matthew 6:19-24

February 16 Perspective – Look at it from a different angle – Matthew 6:25-34
February 23 Acceptance – Welcome pain, imperfection, and beauty – Matthew 7:1-5
Stop! One Way! Road Narrows!
Have you noticed any special signs on your path recently? Did you ever wonder how to recognize God's signs? Join us during Lent in March & April as we learn how to pay attention to signs from God that point us toward our greater purpose for which we were created.

March 1 (Communion) The First Sunday in Lent The Burning Bush Exodus 3

March 8 The Second Sunday in Lent The Gentle Breeze 1 King 19:11-18

March 15 The Third Sunday in Lent The Ladder Genesis 28:10-22

March 22 The Fourth Sunday in Lent A Mighty Storm Jonah 1
March 29 The Fifth Sunday in Lent A Friend's Voice 2 Samuel 12:1-15

April 5 Palm Sunday A Humble Donkey Matthew 21:1-11